Main Page
From pipe-organ.wiki
Jump to navigation
Jump to search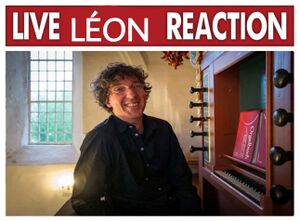 Welcome to pipe-organ.wiki!
---
Do you want to help expand the wiki, add sources or help in any other way? Then create an account!
There have already been 117 Articles written and 1,163 Edits made.
Announcements
[
edit
]
Can you help complete the thematic index of organ compositions by Rachel Laurin?

[

edit

]
See Talk:Rachel Laurin for details
Are you here from wvlist.williamrehwinkel.net?
[
edit
]
(Update, 25 July, 2023) wvlist.net has been closed. Thank you to everyone who has submitted materials to that page! All wvlist entries will be copied onto this wiki.
Content guidelines
[
edit
]
Think of these like the rules.
In general, please be rigorous about citing factual information, wether it be from books, online sources, manuscripts. Feel free to leave a "citation needed" template in place of a citation, and someone else may get to it later!
Please do not make this wiki the place to leave your original research into a topic. Besides not being able to be verified in the same way as any article could be, it would be vulnerable to be overwritten by anyone else (especially if they replace your research with older research). If anything, you may make a blog post or a similar piece of content and cite that.
All aspects of the pipe organ are allowed. Pipe organs themselves, organ builders, performers, composers, aspects of organ compositions. For composers please focus on their organ compositions, but including a general biography is fine.
How to title an article about an organ. Please make the title in the form "<Organ builder>, <name of church or location>, <Physical location (city, state, country)". More information such as opus number or year are welcome in the opening paragraph of the article. For example Austin Organ, First Congregational Church, Westfield NJ.
How to write stoplists. Please refer to Template:Disposition.
How to list works by a composer. This will vary depending on the situation. For some such as north german organ composers from the baroque period, a table with columns 1) Manuscript, 2) Exact title (not cleaned/modernized), 3) notes is preferred. For later composers see Jean Langlais.
How to refer to manuscripts, unless the manuscript has a common name (such as Lowell Mason Codex), please refer to it by the RISM siglum followed by the shelfmark/signature (granted, the signature designation may be a bit ambiguous as well). For example, D-B Mus. Ms. Lynar B 3.
You ARE ALLOWED to make a page about yourself or any pipe organ that you personally know, unlike on Wikipedia. However, please make sure that any factual information is cited just like on any other article, and don't just put personal information that can't be verified.
If you are creating an article for an organist who primarily operates a youtube channel under a different name (example: Titus Grenyer -> Pep Organ), make one article which describes them and the youtube channel, make the article title their name, and make an article with the name of the youtube channel which redirects to the first article.
You should not cite pipe-organ.wiki as a source. However, if you find an interesting piece of information, please try to track down the citation that it is from, because it will be more authoritative!
Also see Pipe-organ.wiki:Incipits style guide.
How to create a page
[
edit
]
Enter the title of the page on the search bar at the left.
There will be a prompt saying
Create the page "<name>" on this wiki!

Getting started
[
edit
]