Titus Grenyer
From pipe-organ.wiki
Jump to navigation
Jump to search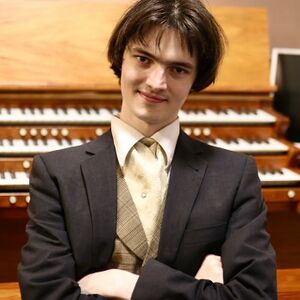 Titus Grenyer is an Australian organist and composer. He is currently the organist of Sydnay Town Hall. He operates the youtube channel Pep Organ and produces a variety of organ-related content.
This article is a stub, you can help expand it with more information and citations!
In July 2023, Titus announced that he had been appointed as the City of Sydney organist for the Sydney Town Hall[1][2].
Compositions
[
edit
]
Titus has written several compositions both for solo organ and chorus.
Partial list of works by Titus Grenyer
Year
Title
Inst.
Incipit(s)
Notes
Ref.
2020
O Salutaria Hostia
Choir

For the St. Mary's Singers
[3]
2020
Bone Barn Dance
Organ

[4]
2020
Processional and Ricercare
Organ
Processional
Ricercare
[5][6]
2021
Priere
Organ

[7]
2021
Rhapsody for Organ and Orchestra
Organ, orchestra
[8]
2022
Trumpet Festivity
Organ

Dedicated to James Flores
[9]
2022
The Spirit Descends
Organ

[10]
2022
The City of Zion
Organ

[11]
2022
Highlands Idyll
Organ, orchestra
[12]
Composition Competitions
[
edit
]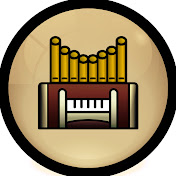 Beginning in 2022, Titus Grenyer has organized an annual organ composition competition.
Typically, Titus requires submitted compositions to be newly composed and not yet released (see also the requested type of composition for each year), and he places an embargo on releasing the compositions until the results are announced.
The judges for the competition are usually selected to represent a variety of positions, from organist to non-organist to non-musician, in order to facilitate the interpretation of the work from a non-organist's perspective.
The following reasoning was given for the inaugural composition competition:
For too long, the world has been captured by post-modern composers, institutions, academies. But today, we're going to have a solution for that.
-Pep Organ Composition Competition 2022!!, accessed 26 July, 2023.
The requested type of composition in 2022 was one that was suitable for a church setting and intermediate in skill-level, on a maximum of two manuals with pedal.
The results were as follows[15]:
Results of the 2022 Pep Organ composition competition

| Place | Composer | Title |
| --- | --- | --- |
| Highly Commended | Paul Fey | Trumpet Tune in G Major |
| 2nd Prize | Graham Twist | Caprice |
| 1st Prize | Colin Ashworth | Peppy Postlude |
The requested type of composition in 2023 was a piece in the Classical style (Grenyer gives c.1740-1790) that is suitable for liturgical and concert use with a maximum of two manuals and "should include a pedal part, even if its use is minimal"[16].
The results of the 2023 competition are[17]
Results of the 2023 Pep Organ composition competition

| Place | Composer | Title |
| --- | --- | --- |
| Highly Commended | Phil Lehenbauer | Courtly March in C |
| 3rd Prize | Luigi Mengoni | Tuba Tune on Lourdes Hymn |
| 2nd Prize | Toby J Huitson | Voluntary in G |
| 1st Prize | | |
No first prize was awarded in the 2023 composition competition. The reasons cited included the low quality of submitted compositions, both in terms of musicality and adherence to the Classical style, and lack of percieved influence to the organ repertoire.
Commentary
[
edit
]
In addition to musical content, Grenyer also makes commentary videos (titled Reveries[18]) on a variety of organ and music-related topics.
References
[
edit
]
www.youtube.com/@peporgan, accessed 26 July, 2023.